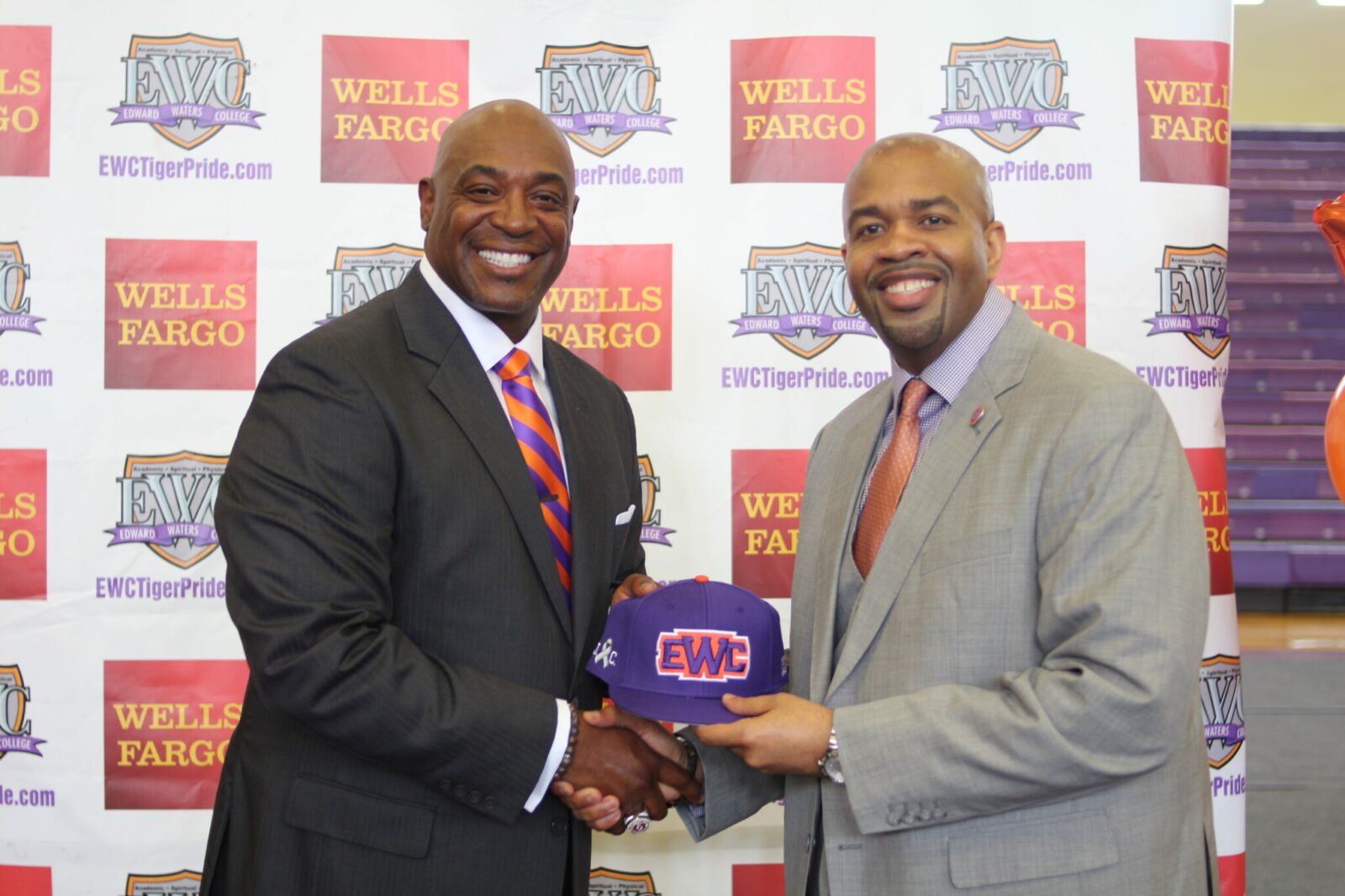 Jacksonville, Florida – The winds of change officially swept through the Edward Waters College Athletic Department on Tuesday morning as Paul Bryant was introduced as the ninth Director of Intercollegiate Athletics in program history.
Bryant comes to EWC with over a decade of experience as an Athletic Director, with five of those years serving as AD at NCAA Division I institutions. Bryant has also served as Athletic Director at one Division II institutions, one NAIA institution, and has a wealth of experience as an Athletics Administrator as well.
"When we started this journey, we made a concerted effort to find a leader, a leader of young people, a leader of staff that can take Edward Waters College to heretofore unprecedented heights." stated EWC President and Chief Executive Officer, Dr. A. Zachary Faison, Jr. "Today is a great day of excitement as we look forward to the future of athletics here at Edward Waters College", Dr. Faison further added.
Most recently, Bryant served as the Director of Athletics at Grambling State University from 2017-2018. Under his purview at GSU, the Tigers won Southwestern Athletic Conference (SWAC) Championships in football, women's basketball, and men's basketball. In addition, four Grambling State programs made it to the SWAC Championship of their respective sports. Bryant engineered facilities upgrades at venerable Eddie G. Robinson Stadium in Grambling, which included installation of Field Turf and new digital scoreboards in just eight months.