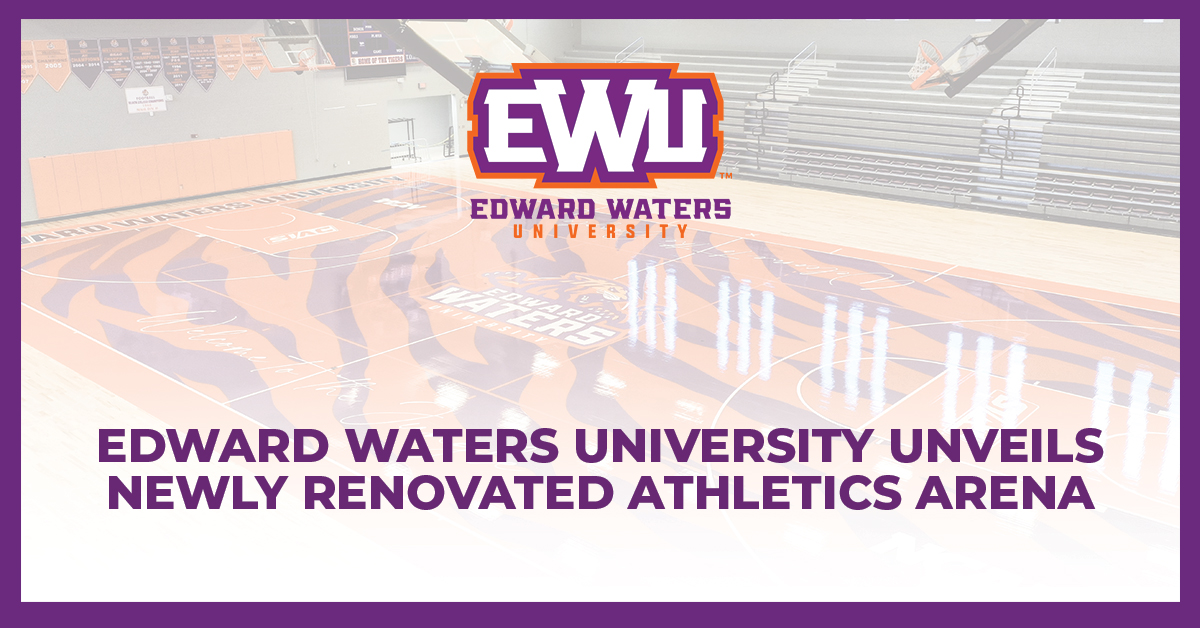 JACKSONVILLE, FL. (EWU)- The best NCAA Division II Historically Black College or University basketball court in America has been unveiled at Jacksonville's higher educational crown jewel. Edward Waters University's (EWU) new basketball court was unveiled at the Adam-Jenkins Community Sports & Music Complex on April 1st, 2022.
The gym renovation is the latest major project for EWU and its athletic department, as they continue building a presence in the NCAA Division II arena. This project was just one of many that Dr. Paul Bryant, the Director of Intercollegiate Athletics, has set in motion for EWU's Athletics department and its development.
At an estimated cost of about $250,000, Edward Waters University President and CEO, Dr. A. Zachary Faison, Jr. says this new court, and the message on it "Welcome to the Jungle," will help boost the identity of Edward Waters athletics that is already making its way to great heights.
"We want this place to be a proverbial jungle. When opposing teams come into this venue, they know they're entering a jungle-like environment where it's going to be intimidating, and certainly supportive for the student-athletes here, " said President Faison.
Edward Waters University Director of Intercollegiate Athletics Dr. Paul Bryant says he was in awe the first time he saw the new court. Dr. Bryant said he credits the orange and purple tiger-striped design idea to J. Allen Walker, Edward Waters University's Director of Creative Services & Graphic Design.
President Faison said the original completion date was scheduled before the end the basketball season but was delayed.
"The supply chain difficulties stemming from the coronavirus pandemic delayed the grand opening until April 1st," said President Faison.
The men Tigers' volleyball team had the distinct honor of being the first team to play on the new court April 1 and capped it off with a win. An impressive feat being able to win their first game on their new home court. Along with the court, the floor and bleaches were also renovated, and the facility's first ever digital video board is scheduled for installation next month.