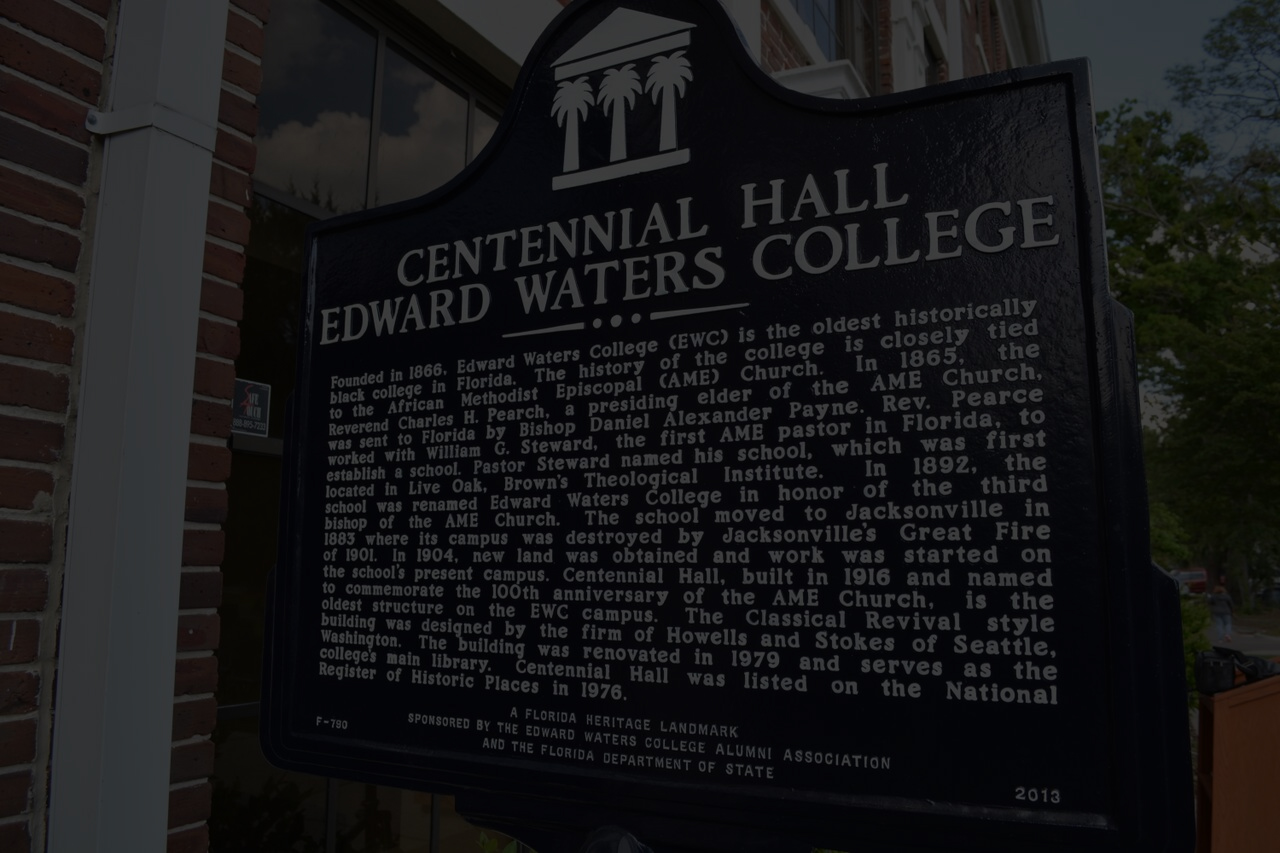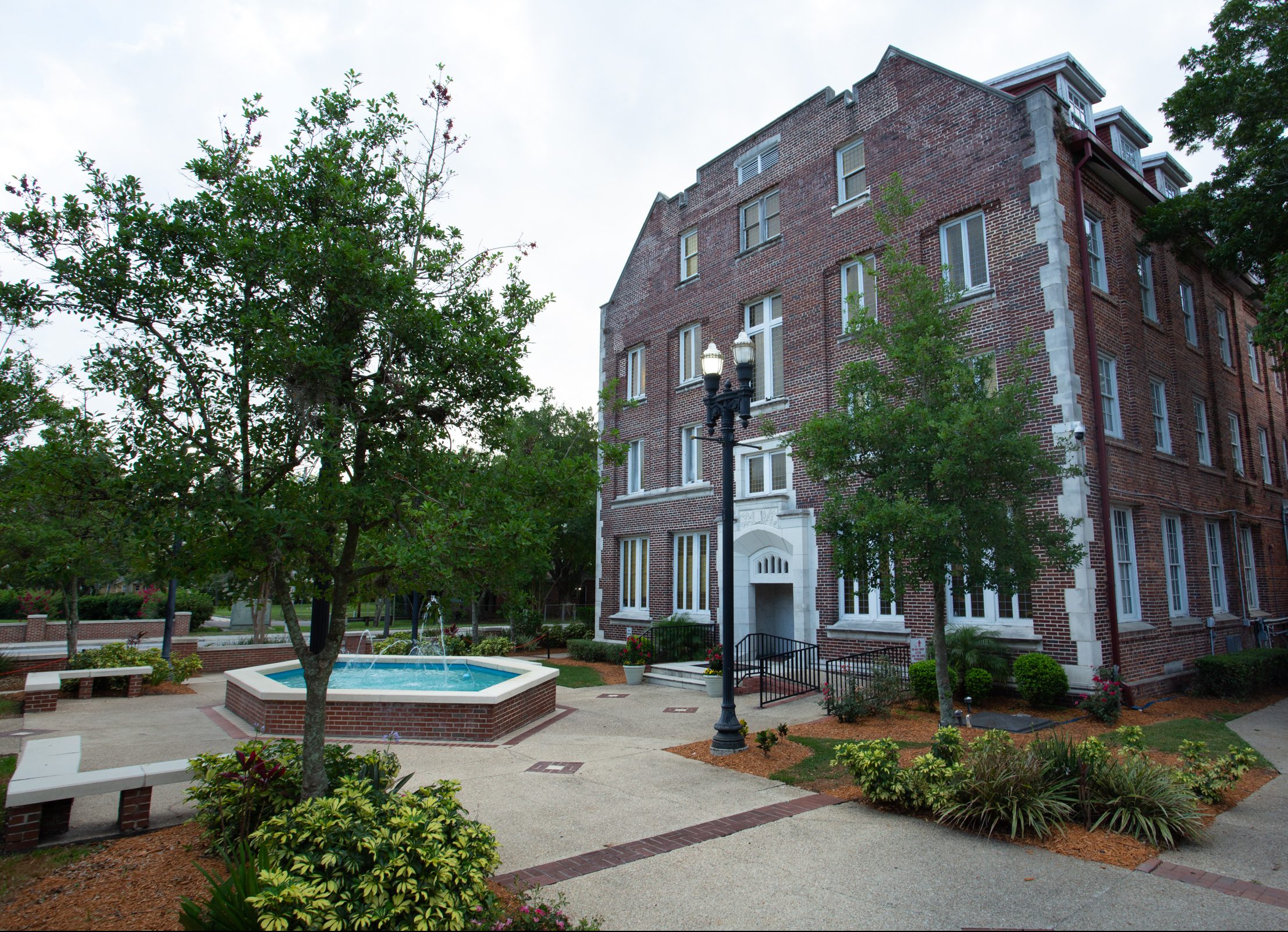 Edward Waters University (EWU/University) is distinctively the state of Florida's first independent institution of higher learning, as well as Florida's first institution established for the education of African-Americans. With a distinguished higher education lineage spanning over 150 years, EWU is primed to continue its Emerging Eminence as a premier urban, private, Christian, historically black, liberal arts institution that offers quality academic programs and prepares students holistically to advance in a global society through the provision of intellectually stimulating programs of study.
The University offers a close-knit, collegial, intellectual community that draws students and scholars from around the world. True to its historic mission, the University's academic program provides access and opportunity to a high-quality 21st-century undergraduate education consisting of a reinvigorated, practical, and engaged liberal arts curriculum buttressed by an array of comprehensive academic services to support high academic scholarship, achievement, and overall student success.
The University's liberal arts curriculum is designed to provide students with a program that is rigorous, inclusive, pragmatic, socially relevant and responsible. As such, EWU is an institution of purposeful intention that employs its resources and aligns its practices to provide students with an impactful academic and experiential program of study. The University's graduates are pioneering leaders, insatiable learners, critical thinkers, and are highly skilled in navigating new environments, integrating knowledge from different sources, and becoming agents for positive change in every sector of our increasingly expanding society and world.
In addition, the academic program at EWU embraces and places high value upon inclusivity and diversity and recognizes that students come to the University from a wide ranging and diverse array of backgrounds.
EWU AT A GLANCE
Edward Waters University is home to nearly 1,200 full-time students and offers five bachelor degree programs including: Biology, Business Administration, Communications, Criminal Justice, and Psychology. The college is a member of the United Negro College Fund (UNCF) and proud of its founding progeny and continuing tradition in the African-Methodist Episcopal (AME) church.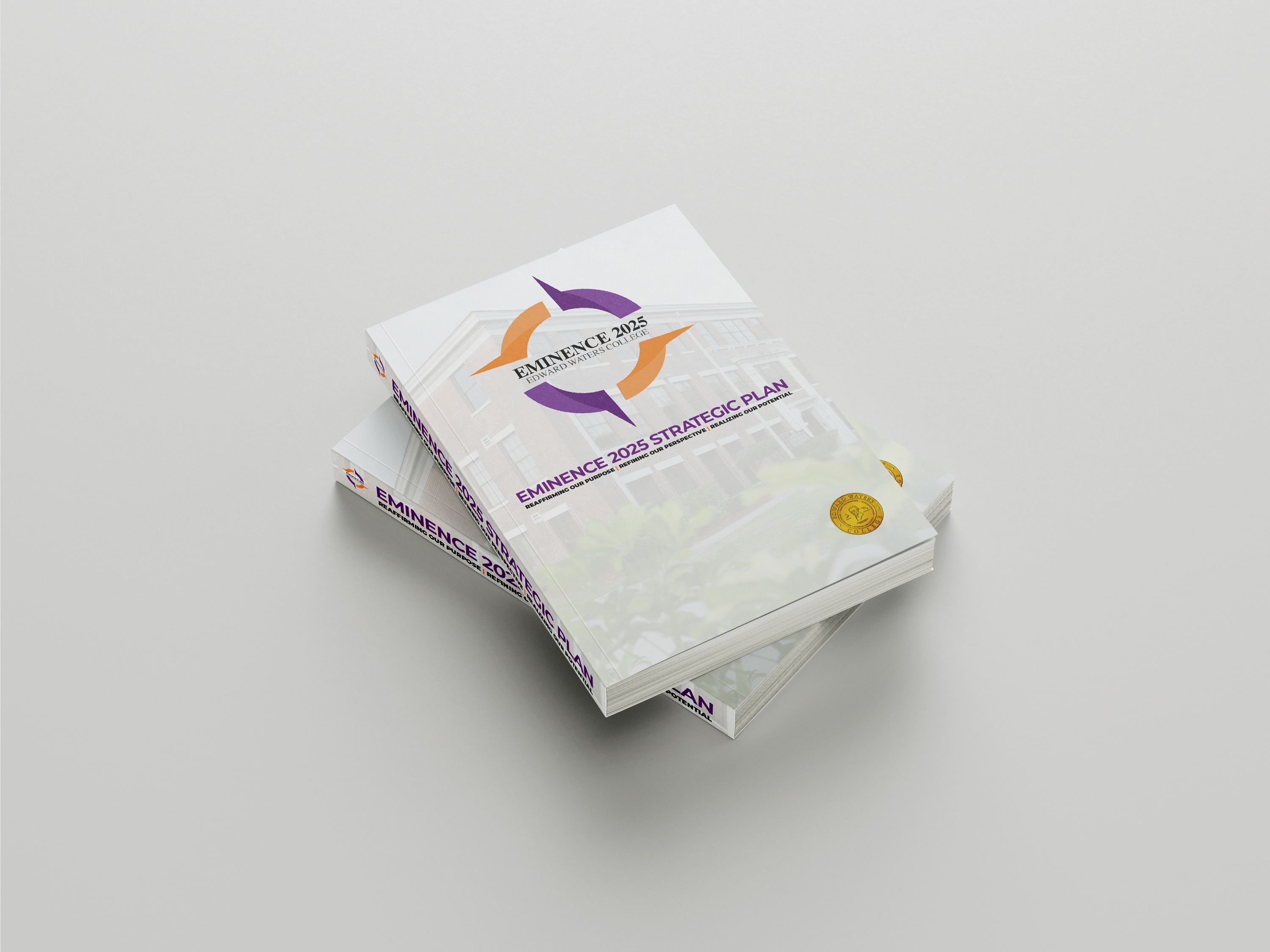 The Future of Edward Waters University​
Edward Waters University will continue to emerge as the state of Florida's premier destination institution of higher education through the growth of its academic programs and strengthening of its fiscal viability that will sustain the institution for yet another 155 years and beyond as we continue to implement the strategic vision Eminence 2025.
Our Vision
Edward Waters University will become a national model for a dynamic, globally diverse learning center community that champions academic excellence through innovative teaching and learning strategies under-girded by a spirit of servant leadership.
Our Mission
Edward Waters University is a Christian, Historically Black, urban liberal arts institution that offers quality academic programs. The University strives to prepare students holistically to advance in a global society through the provision of intellectually stimulating programs, and an environment that emphasizes high moral and spiritual values in keeping with the African Methodist Episcopal Church. Edward Waters University seeks to develop excellence in scholarship, research and service for the betterment of humanity.
Our Core Values
Edward Waters University values sustain the principles of academic excellence, scholarship, research, and community service by exemplifying integrity and accountability in our scholarly and human service pursuits. We dedicate ourselves to sustaining values that uplift and ethical principles that edify as demonstrated by the following directives:
Christian Principles
Ethics and doctrines predicated on the AME Church theology, "GOD our Father, CHRIST our Redeemer, MAN our Brother".
Excellence
Superiority, eminence, distinction, and quality in scholarship, leadership as a citizenship.
Social Responsibility
Embracing a burden of obligation to collective society, both the immediate as well as the global.
Civic Engagement
Dedication to addressing issues of public concern.
Cooperation
Fostering the concept of teamwork as a means to success.
Customer Service
Employing the Biblical tenant Matthew 7:12, "Therefore all things whatsoever ye would that men should do to you, do ye even so to them: for this is the law and the prophets."
Professionalism
Practicing proficiency, skill, and expertise in all that we undertake.
Scholarship
Creating a culture of erudition through a nurturing spirit.
Diversity
Endeavoring to celebrate the uniqueness of all cultures with appreciation and understanding.
Student Engagement
Cultivating within our students a thirst for education, a desire for higher level thought processes, and a willingness to persevere despite challenges.